Sorry we're out of stock!
We can let you know when it's available again, just enter your email address below.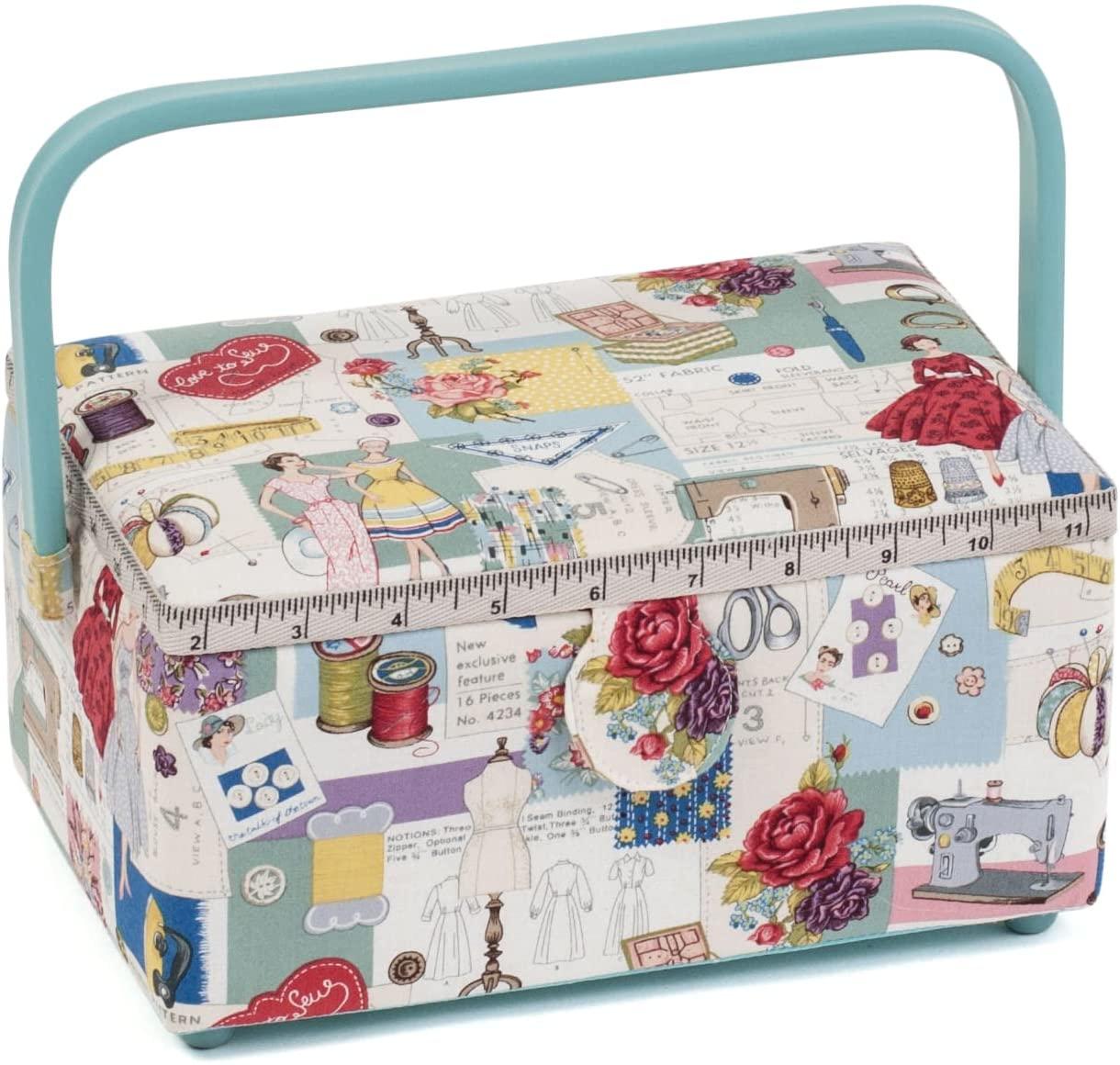 Hobby Gift Sewing Box (M): PVC Handle: Sew Retro
Description

 [Stay Organised] Ideal storage solution for keeping sewing notions such as pins, needles, scissors, snips, tape measures etc, neat, tidy and free from getting lost, with an elasticated pocket and pin cushion integrated into the inside of the lid.  
  
 [Ideal Storage Companion] These storage boxes are also perfect for storing makeup, cosmetics and more, with enough space for tubs, lotions, brushes, hair brushes underneath and eye shadows, blushes or lipsticks in the tray above.  
  
 [Lightweight and Portable] Made from a lightweight wooden construction covered in strong, hard-wearing fabric with a coordinating soft satin feel lining inside, magnetic press fastener closure with fabric cover and a PVC carry handle.  
  
 [Internal Plastic Tray] Each storage box comes with a removable clear acrylic plastic tray for keeping small items neatly organised above, still allowing for larger items such as dressmaking shears to be stored underneath.  
  
 [Dimensions] This sewing box is Medium. External dimensions: 17.8 x 24.5 x 14.5cm. Internal dimensions: 15 x 23 x 11.5cm.