Sorry we're out of stock!
We can let you know when it's available again, just enter your email address below.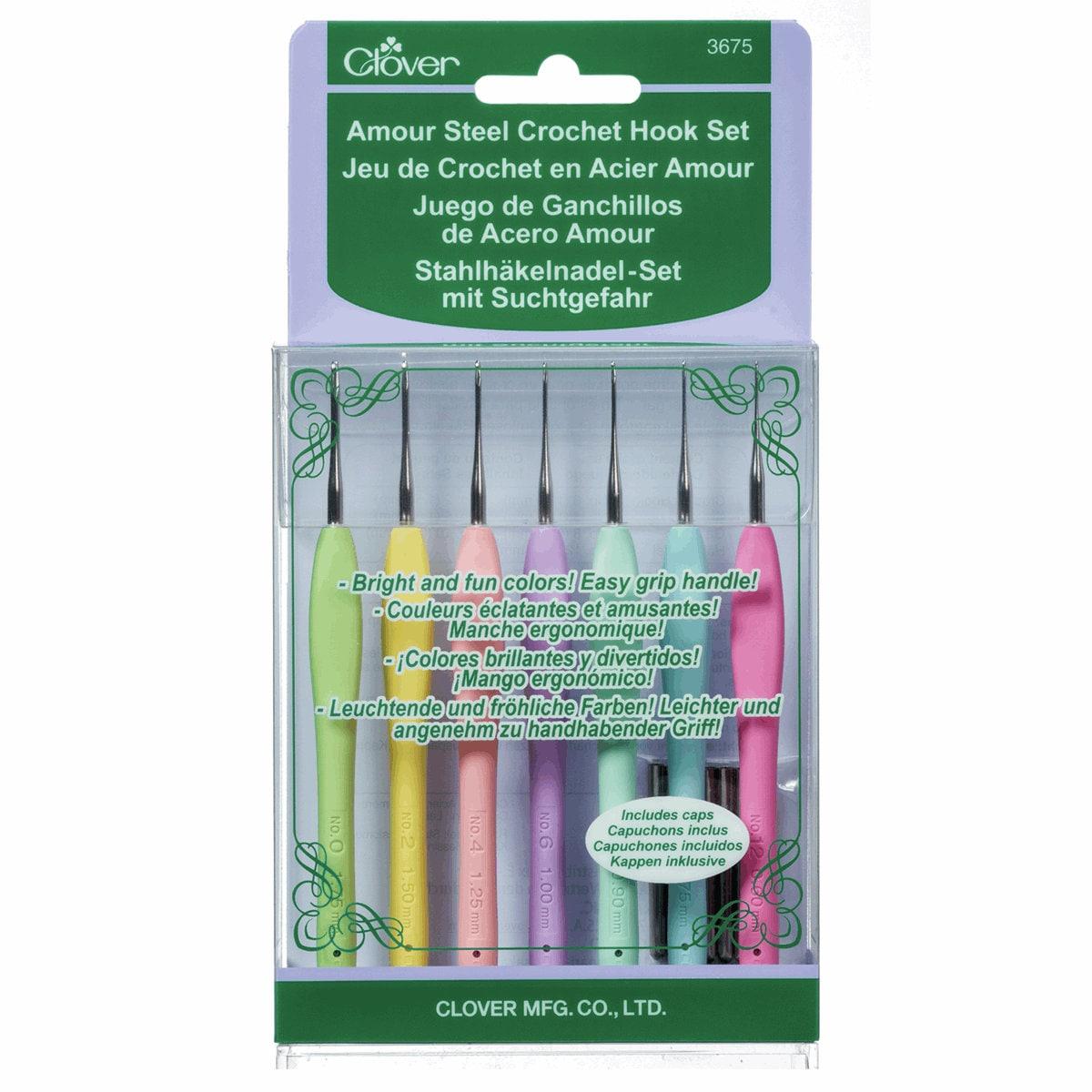 Clover Amour Steel Crochet Hook Set, Metal, Assorted.
Description

Amour steel crochet hooks are designed to make crocheting easy, and are ideal for beginners. The hooks are shaped for ease of use and to keep stitches even and grips are designed to fit perfectly in your hand. With a long hook shaft, for an even stitch size. With a 3D handle made from soft, non-slip material – prevents fatigue. Contains hook sizes 0.60 mm, 0.75 mm, 0.90 mm, 1.00 mm, 1.25 mm, 1.50 mm, 1.75 mm. This Clover No.3675 Amour Steel Crochet Hook Set is designed with elastomer rubber handles for comfortable, stress free manipulation and reduced fatigue. The handles are also color coded by size. The fine steel sizes are ideal for creative options for incorporating beads with crochet.